Simply the best: Regal Winx rules supreme in Queen Elizabeth Stakes
Source: SMH – Chris Roots /
There was the moment as they topped the Randwick rise in Saturday's Queen Elizabeth Stakes that Hugh Bowman asked the question of Winx, and everyone in the stands seemed to know the answer.
The first 1700m of the race had been building to this point and the crowd let out a roar to match the acceleration of Winx as she let down.
"I gave her a squeeze at the 300m, we saved that for race day," Bowman said. "I heard the crowd as we went. It is a bit of blur after that, it is hard to know how quick she went.
"It is amazing really."
Winx sprints like Usain Bolt at the end of races that are tests of stamina rather than speed. She makes group 1 horses look ordinary.
"You don't get to see how good she is, you get glimpses," trainer Chris Waller said. "That's what you saw when Hughie went for. Then there isn't anything to go with her and that is what is so exciting."
Winx moved to more than $19 million in stakes with her 18th group 1 victory, taken out in a manner that that could only be called supreme, superior and special.
She had several lengths to make up on leader Gailo Chop at the 300m mark, and in a couple of strides that was done. She was in a world of her own at the 200m, like so many times before.
The margin by the post was 3-3/4 lengths – it could have been more – to Ranvet Stakes winner Gailo Chop, who finished just in front of Doncaster winner Happy Clapper.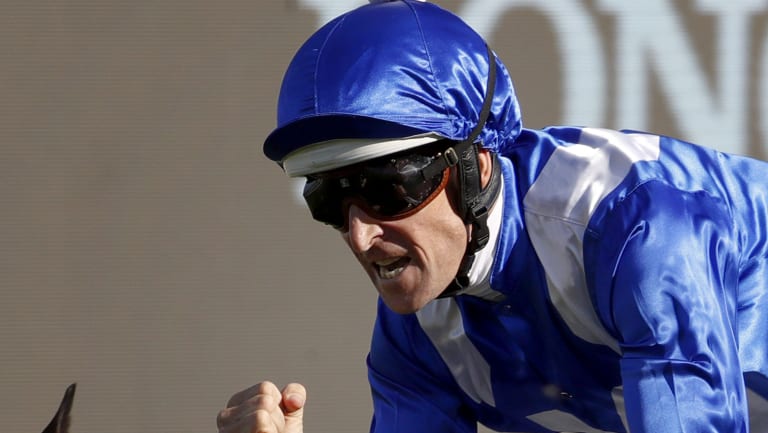 These are the best horses in the country, on form and at their peaks, yet they are no match or Winx. She always seems to have something left, which teases us how good she could actually be.
Bowman had sat back last on Winx and moved into the race from the 800m.
By the turn, Bowman had her poised. Her sections told the story: she was fastest in the three final 200m sections and ran the last 600m three-quarters of a second quicker than anything in the field.
"The bottom line is she's got 10 to 12 length on her rivals, it makes it easy for me," Bowman said. "I knew on Tuesday how well she was going. I just let her stride and it was as good.
"It is what you saw there. She just felt so good.
"She's just an exceptional athlete, she creates so much attention. I'm just so elated. I'm so proud of her and I'm just so proud to be a part of it."
Winx matched the magical 25 straight wins of Black Caviar but there are many more to come. This wasn't supposed to happen again.
Five years ago, Black Caviar opened the new Randwick grandstand and stopped traffic on Alison Road as she won her 25th consecutive and final race in the TJ Smith.
Not in the history of racing had there been such dominance.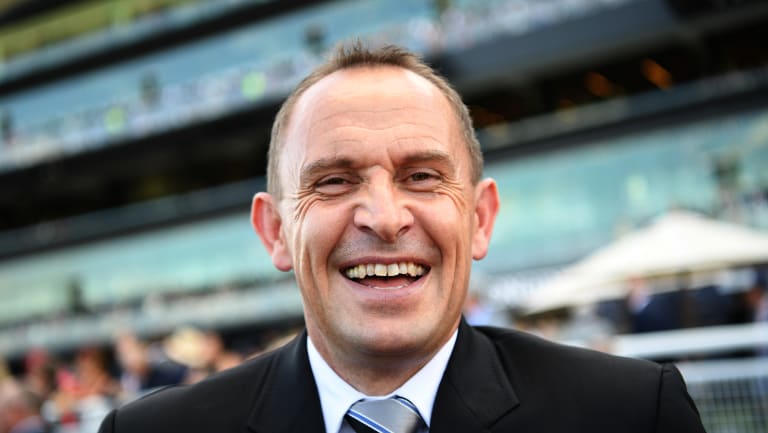 However, within a handful of years, Randwick was the scene for history again.
"How the hell does any horse win 25 in a row," Waller said. "We will never know how good she is because she just had the best horses in Australia take her on and beat them like that.
"We don't need to take on the world, we know she is the best."
The performance finally cracked part-owner Peter Tighe, who broked down in tears after the race. "I'm doing a Chirs Waller," he said before summing it up.
"She is the best horse in the world. Ridden by the best jockey in the world and trained by the best trainer in the world," he said.