Pressure shows as Winx wins
Source: Andrew Eddy
There was no surprise in the result but nonetheless, Winx's fourth Cox Plate victory at The Valley on Saturday will go down as a moment to remember and cherish as the wonder mare added that final accolade to her glittering resume.
Seemingly Winx was oblivious to the moment as she shrugged off her rivals once again and powered home for victory but for connections, it had been a long and intense build-up and moments after the race was over, the pressure of the past 12 months suddenly hit them.
In front of a crowd of 38,035 – up from 32,617 last year – Winx ($1.24) had a relatively comfortable two-length margin over Benbatl ($10), with two-and-three-quarter lengths to Humidor ($21) in third place.
Part-owner Debbie Kepitis was all but speechless as was her trainer Chris Waller as they struggled for air and the words to describe the result as the crowd seemed to press in on them.
"It's pretty special," Waller managed to say in a post-race interview. "I can't say much more, I'm gassed. Lucky the horse has got more petrol than me."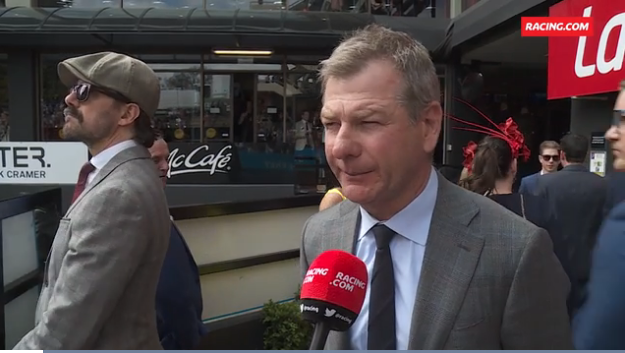 Her ice-cold rider Hugh Bowman also admitted to feeling the pressure as he also struggled with his emotions.
"I've really felt it this week, more than I have before," he said of the pressure post-race. "On Thursday, I rang a few close mates actually just to have a bit of a chat. I rang up my cousin at home on the farm, Stuart, to have a chat about the cattle market, which I know nothing about.
"I just tried to do things to keep my mind occupied and riding last night was a great help.
"Winning the Manikato (Stakes) on Brave Smash was a bit of a highlight but it was just great to come to the races and go through the process of riding.
"It helped calm my anxiety and I felt pretty good today, I'm just so proud to be a part of this story."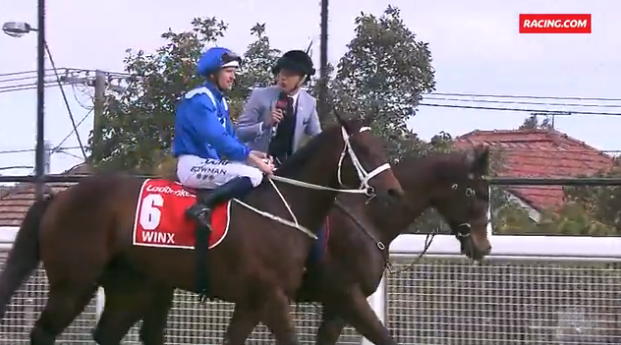 A few moments after the victory, Waller turned to the fans to watch their reaction. Tears welled again as he saw what the victory meant for the capacity crowd.
"I don't really get a chance to reflect on how much she means to people," he said as he scanned the rapturous crowd.
"You hear it but you don't often see it and I'll probably take it (that moment) with me for the rest of my life.
"It's such a special place to be and to win four Cox Plates, I haven't even thought about doing it, let alone today.
"You can't upset people by saying that she's the best, but she's the greatest that I'll ever have anything to do with."
There would be no race-day decisions on her future, however.
"I don't think it's fair to worry about it today but we'll just go home and talk, assess the horse first and foremost," he said.
Waller admitted to having some concerns when Bowman was caught three-wide on the mare turning out of the home straight but his nerves were settled when the jockey found a spot one off the fence behind the leaders D'Argento and Rostropovich.
But behind her there was drama. Kings Will Dream barely managed a few hundred metres of the race as his near hind leg gave way and his rider John Allen had to pull him up out of the race.
He was later taken to the Ballarat Veterinary Practice for further examination.
But the Godolphin horse Benbatl was always there and so victory was never assured. But once the field started the long turn into the home straight, Bowman pulled Winx out to challenge Benbatl. She was cruising and he looked under pressure but the winner of the Group 1 Dubai Turf in March was up for the fight.
Winx got a neck in front before Benbatl threw out his final challenge. He shifted in towards the fence but was still at Winx's hindquarter. It was only over the final 100 metres when Winx turned in a 11.99-second final furlong that she put the race to bed. And the celebrations could begin.