Winx wins fourth Cox Plate with 29th straight win
Source: Chris Roots
Win it once and you're the best of your generation.
Win it twice and you're a champion.
Win it three-times and you're a legend like Kingston Town.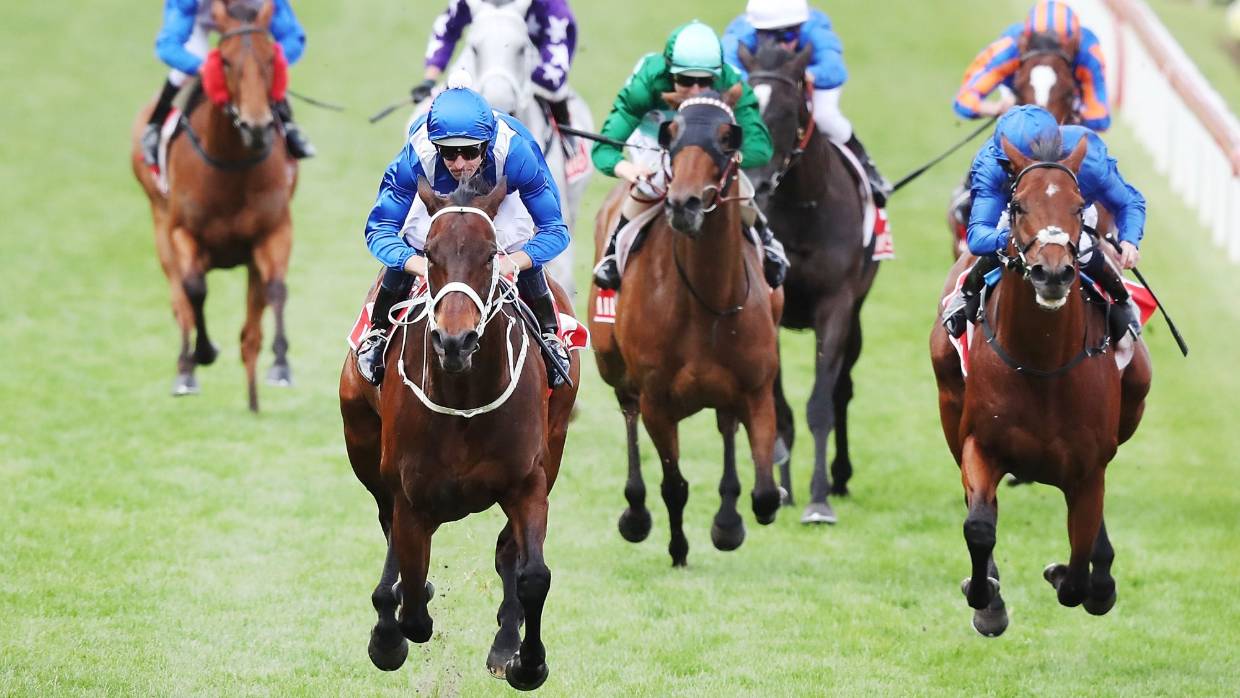 Her ex-pat Kiwi trainer Chris Waller watched Winx cross the line and gave a slapping handshake with his foreman Charlie Duckworth.
"Surreal," he said. "It is like when you dream and you don't want to awake.
"And we haven't yet."
Twenty nine wins in a row. Twenty two Group I's, a world record. She surpassed greats from around the world Frankel and Zenyatta by winning her 10th Group I in row and now has than A$22.8 million ($24.8m NZD). in earnings.
"I can't put into words," Waller continued as he walked to meet his horse in front of a 38,000 strong crowd at Moonee Valley on Saturday.
"Unreal."
Winx scares her rivals.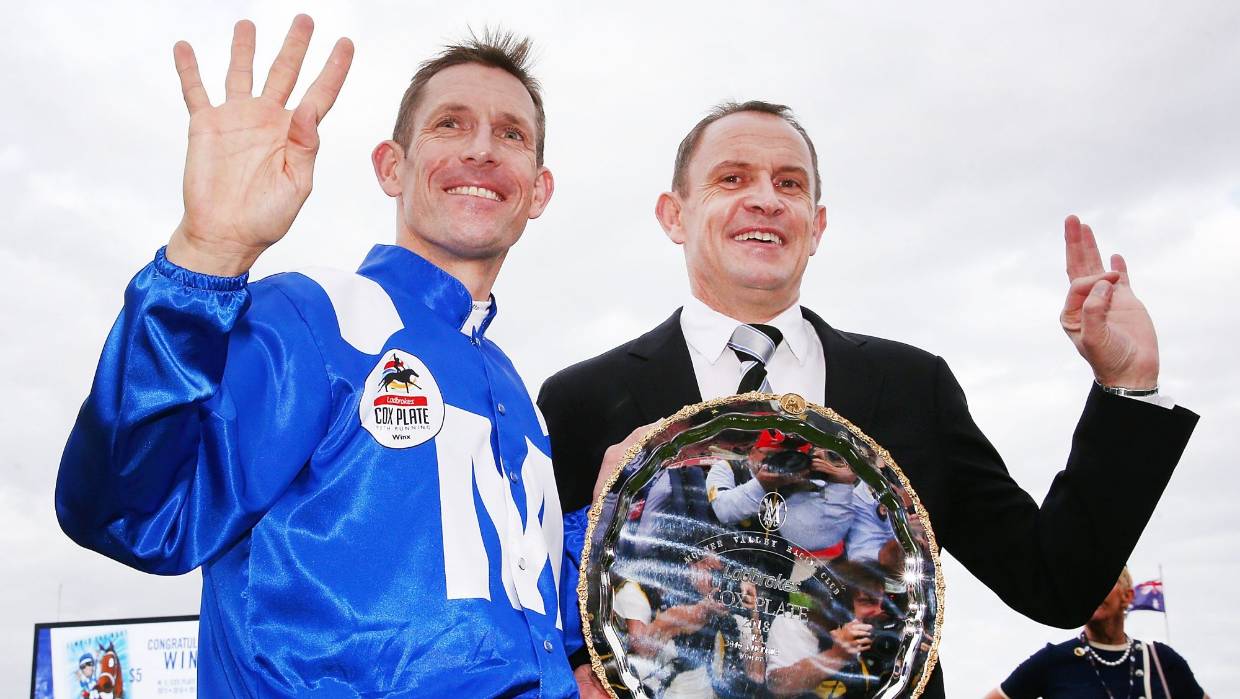 The best Australia has been able to throw at her in the past four years have had a crack and all come up with the same result – defeat.
New Zealand had a challenge at her on Saturday but that to came up short.
The occasion was all about Winx but Christchurch horse Savvy Coup and her ill trainer Michael Pitman stole some of her limelight pre-race.
Savvy Coup, who was ridden by Canterbury jockey Chris Johnson, finished seventh of eight runners.
Kings Will Dream was pulled up mid-race and did not complete the race.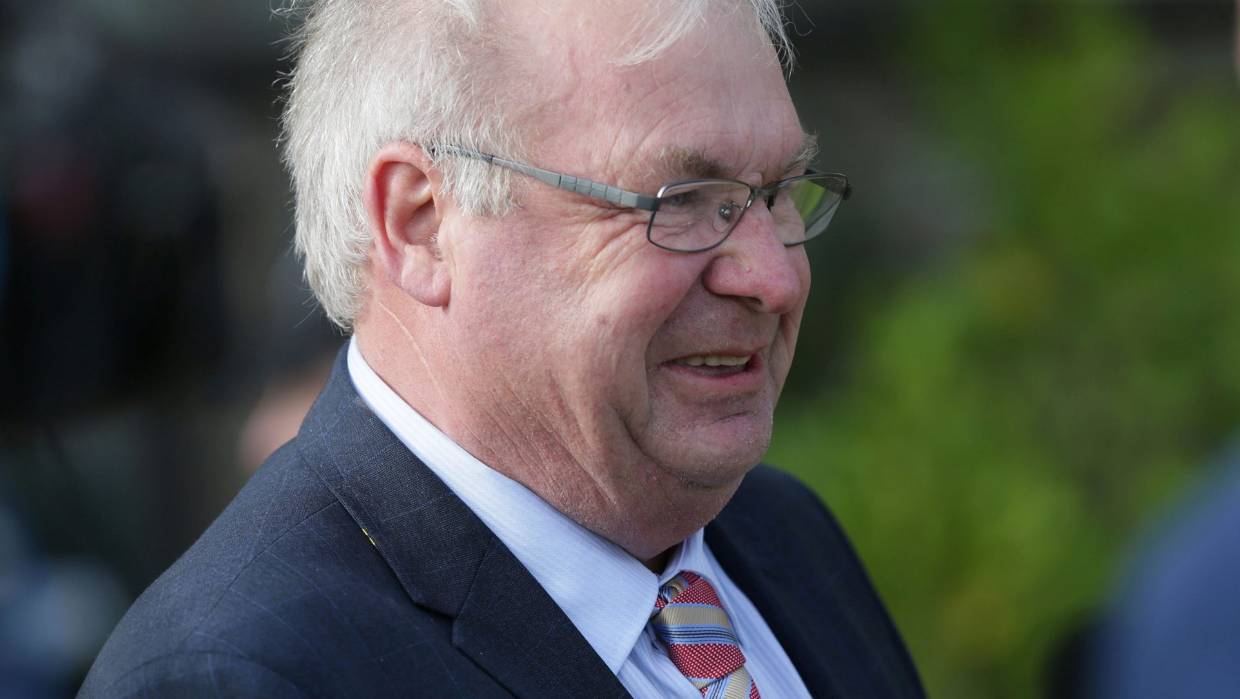 Pitman, who was only released from Christchurch Hospital on Thursday afternoon after undergoing surgery as he continues his fight against bowel cancer, arrived in Melbourne on Friday.
He was to be joined by his son and training partner Matt but at the eleventh hour, he stayed home when his pregnant partner was admitted to hospital.
Johnson said Savvy Coup struggled to go with the big guns late in the race.
"They got her off the bit at the 400 (metres) and she was just sort of one-paced from there."
At weight-for-age conditions and against the greatest middle distance horse Australasia has ever seen, Savvy Coup was far from disgraced when finishing 11 lengths behind Winx.
Winx rolled up outside her main rivals on the final bend.
By the 400m mark, those to her inside were under pressure, with Hugh Bowman still sitting waiting to push the turbo button.
When he did Benbatl went with her for 100 metres but he melted like many before.
She was off in a world of her again and won by two lengths. The gap to the third place Humidor was two and three-quarter lengths.
Humidor is a former New Zealand horse who is owned by former All Black Mark Carter and his siblings John and Rachael under their Jomara Bloodstock banner.
"Going out of the straight the first time I was a little concerned that she was going to be caught three wide but it all unfolded quite well," Waller said. "The speed wasn't too strong, if anything they were going a bit too slow. She performs under pressure so that was my only concern.
"But to see her unleash as she does, I was looking for Humidor to coming off her back and seeing how the others were travelling but she had them covered a long way from home.
"This is a special place to be winning four Cox Plates."
Bowman returned on Winx with a smile, and maybe a tear in the corner of his eye. The tough boy from Dunedoo had just ridden the winner of the third fastest Cox Plate in history.
The other two were run by Winx in 2015 and last year.
"I'm lost for words. Everybody watching her gets so much pleasure from her, out of her superb ability," Bowman said.
"The fact she's been able to do so many times consecutively just speaks volumes of the management of her."
Owner Debbie Kepitis celebrated the victory like always "a woo whoo".
"I don't know what the plan was but to win was the important thing," she said. "She is just a champion."
Fellow owner Peter Tighe added: "It was a big build-up and she can't do much more she has beat them again and beaten them easily.
"She is just a superior horse. There is isn't any more she can do."
No needs to be told how good Winx is.
For those that chased her there weren't any excuses. Oisin Murphy had the race on his terms but Baenbatl although brave was no match for Winx.
"The race went to plan for me, I was very happy with my position but then Winx just cruised up beside me with about 600m to run," Murphy said. "I felt I gave her a race for a little bit, Benbatl ran his heart out, but she was just too good.
"But we met a champion in Winx and she was very impressive."
Damian Lane, who stalked Winx on Humidor in the run, was proud of his mount running third.
"Obviously we followed her (Winx) the whole way and down the side when she quickened around them, I couldn't go with her," Lane said. "He was brave into third, he tried hard."