Winx still has some improvements to make before she goes for fourth Cox Plate, says Chris Waller
Source: Glenn McFarlane, Herald Sun
Winx returned to the track at Flemington for the first time since her nail-biting but extraordinary Turnbull Stakes win last Saturday.
But Waller said this week will only be a light one for his seven-year-old superstar before she clicks into gear in the rundown to the Cox Plate.
Weir happy with 'casual' Leonardo
Sydney star impresses in first Caulfield hit-out
"I think she will take improvement from the run," Waller said. "It was the perfect type of gallop – she went back, she settled, she finished off strongly.
"It will tidy her up for three weeks' time.
"We had three runners on the day and all the riders said they felt the ground was perfect, so that was a big plus for the horses.
"That will naturally bring her on."
https://t.co/DNHzNkdSQ3
Admitting last week's run was a relief as much as anything else, he said Winx had come through the run well, and some light beach time had been the best thing for the most talked-about horse in the country.
"We've got an aqua walker in our stable back in Sydney … they go on there for a couple of days. We are just simulating that," he said.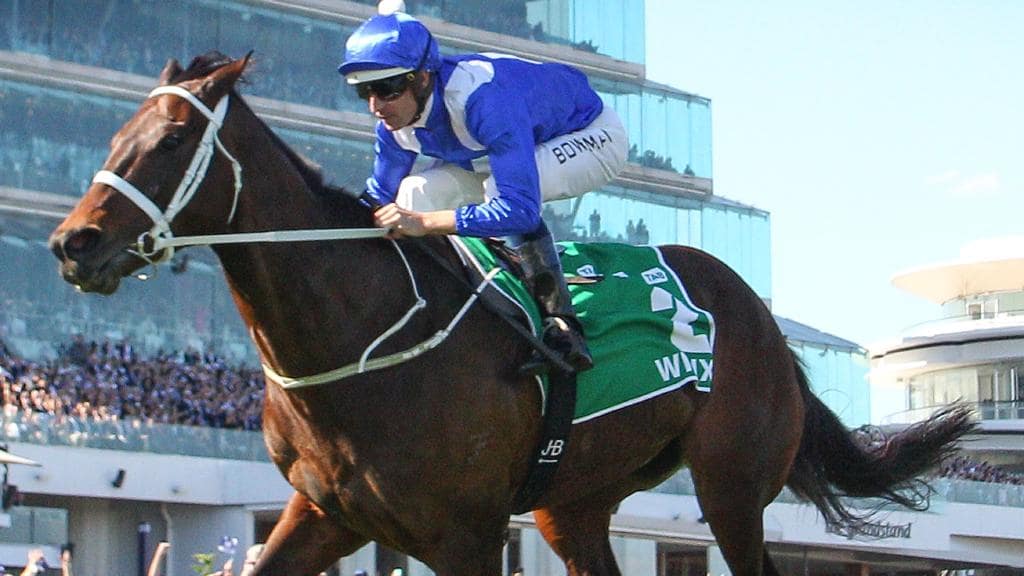 "This week is easy for her. (Tuesday) morning was her first day back on the track.
"We will do a little bit more next week and in the last week, we will just keep her nice and sharp."
He said it remained a privilege to train the champion mare, who has won 28 races in succession — and 32 overall — and who is on the cusp of breaking through the $20 million prize-money bracket.
"She is a delight to train and to watch," he said.
AVILIUS EMBARKS BART'S PLATE PATH
JAMES Cummings will attempt to follow his illustrious grandfather's footsteps to Melbourne Cup glory by using a Cox Plate tilt at Winx as Avilius' final Flemington dress rehearsal.
Cummings has chosen the same route for reigning Melbourne Cup favourite Avilius as Bart Cummings famously used with Saintly in 1996, triumphing at the Valley before landing the Melbourne Cup.
Over the past 12 years, five Melbourne Cup winners have used the Cox Plate as the foundation stone for Cup glory.
Like Saintly, Makybe Diva completed the double in 2005.
Since then, Efficient (2007), Green Moon ('12) and Fiorente ('13) all failed to win the Cox Plate — but advanced to Cup success at their next start.
Hoping to become the third different trainer from his family after his great grand-father Jim and Bart to prepare a Cup winner, Cummings opted not to leave Avilius in the first acceptors for the $5 million Caulfield Cup.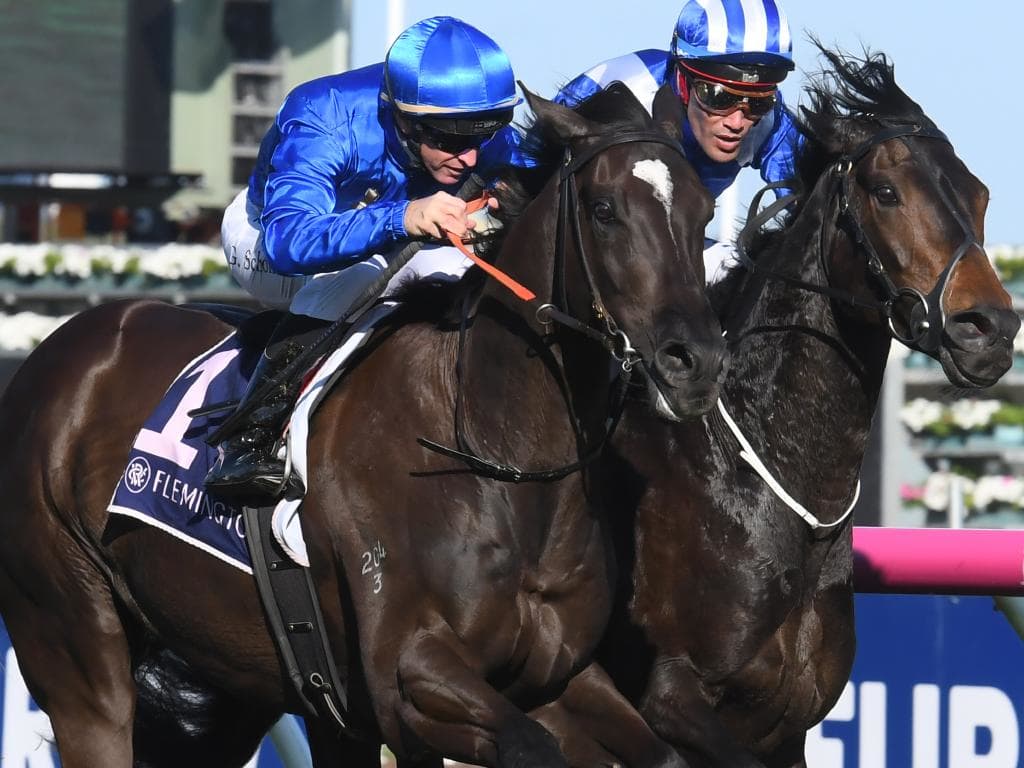 Racing Victoria said 85 horses remain in contention for the $7.3 million Melbourne Cup on November 6 — with 12 internationals ranked inside the top 24.
Six of the internationals guaranteed a start — including last year's beaten favourite Marmelo, Latrobe, Muntahaa and Magic Circle — will arrive in Australia on Saturday.
Darren Weir has 15 first acceptors, one more than Chris Waller.
RV said 47 horses are still in Caulfield Cup reckoning after second acceptances, an increase of 11 at the same stage last year.
Five internationals — Best Solution, Chestnut Coat, Emotionless (doubtful), Cliffs Of Moher and Duretto — are in the top 18.
Winx headlines the 25 third acceptors for the $5 million Cox Plate.
Chasing a fourth victory in the weight-for-age championship, Winx's presence appears to have scared off the competition with 11 fewer acceptors than the corresponding stage last season.
Five internationals — Benbatl, Blair House, Emotionless, Cliffs Of Moher and Rostropovich — remain in the entry.
Only southern hemisphere two three-year-olds — El Dorado Dreaming and Thinkin' Big — are still in contention.
Weir has six entries, headed by last year's runner-up Humidor.
With Leo Schlink
PRICE SHUTS DOWN GRUNT AFTER FAILURE
MICK Price has pulled the pin on Grunt's Cox Plate-Melbourne Cup campaign after his failure in last Saturday's Turnbull Stakes.
 The Australian Guineas winner was a $16 second favourite for the Cox Plate with Humidor — behind the odds-on Winx — after his dominant win in the Makybe Diva Stakes last month, beating home equal Caulfield Cup favourite Kings Will Dream.
But his last two runs, sixth in the Underwood Stakes and a fading last in the Turnbull, has seen Price back off the ambitious plans he had for the four-year-old.
He will now either contest the Kennedy Mile (the Cantala Stakes) on Derby Day or head to the paddock.
"I didn't pay up for him in the Cox Plate (on Tuesday morning) and I didn't pay up for him in the Melbourne Cup," Price said on Tuesday. "He is out of them."
"We took X-rays on Monday morning and whilst they were clean, there were signs of immaturity, so I am going to give myself seven-to-10 days with him.
"He is either going to go to the Cantala with roughly 57kg — as a mile at Flemington as a last run this prep, or he is going to go out (for a spell), with a view to him maybe being an Australian Cup or Queen Elizabeth horse (next year)."
Grunt, who hasn't handled the Caulfield track in three starts this preparation, was an "immature Kiwi horse", according to Price.
"We forgave him three times because he was (running) here (at Caulfield), but the other day was no good at all."
The son of O'Reilly, who has won five of his 10 career starts, was one of the stars of the Melbourne autumn, winning the C.S. Hayes before holding out Peaceful State to win the Australian Guineas. Price is hoping that with time he can regain that sort of form.