Ailing owner Richard Treweeke to miss his beloved Winx again
Source: Ben Dorries
The man who gave Winx her name reckons there is only one better place to be than at Moonee Valley when the marvellous mare marches to a probable fourth consecutive Cox Plate triumph on Saturday.
And for 87-year-old part-owner Richard Treweeke that place is on his comfy lounge at his home in Sydney, sipping on a cold glass of champagne with the girl he has dated for more than four decades.
While highfalutin racing parties will be kickstarting everywhere should Winx surge to her 29th consecutive victory, Treweeke has planned his own low-key celebration.
Treweeke is too ill with vertigo and dizzy spells to be at The Valley for Winx's fourth Cox Plate shot and he was also too crook to be there for her first three wins. Matter of fact he has never been to The Valley.
Not that it matters much to him.
"Winx will win again," ex-bushie Treweeke says matter-of-factly.
"And when she does my girl of 45 years Dorothy and I will knock off a bottle of champagne.
"Actually, bugger it, we might have a second one as well.
"It will be good to have a bit of a celebration … I've been crook for 12 years or so.
"I've been struggling a bit lately.
"I've been getting vertigo you know and getting giddy – if I went out on the street I'd just fall arse over tit. I spend a lot of the day in bed.
"I would love to be able to get out and see Winx race but I'm just not well enough."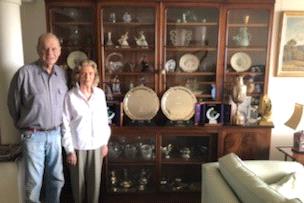 While Winx's other part-owners Peter Tighe and Debbie Kepitis are often in front of the cameras and are the public faces of the ownership group, Treweeke is happy to be in the background.
In fact he has only been there in the flesh a couple of times when Winx has won, firstly when she was an anonymous youngster winning her second start at Rosehill in 2014.
But Treweeke is a huge part of the Winx story, a story which started when he and his mate Tighe spotted her at the Magic Millions sale on the Gold Coast in 2013 and put down $230,000 for the filly.
And Winx wouldn't have been Winx without Treweeke suggesting her cheeky name.
"The owners each put forward two names, my first one was Winx and I can't remember what the other name I suggested was," Treweeke recalls.
"Her mother was Vegas Showgirl and when you are in Vegas there are plenty of good looking girls there.
"You wink at them and they wink back at you.
"That's how it all started. The whole journey with her has been unbelievable, it's been like a dream for me."
Treweeke, who grew up in the bush and was a grazier at Orange, never normally gets nervous while watching Winx race.
But he admits the butterflies were flooding into the pit of his stomach when Hugh Bowman had Winx back near last in the Turnbull Stakes and needing a Herculean effort to storm home off a slow pace and win.
But she did as she always does and Treweeke feels certain she will win her 29th race in a row on Saturday.
Treweeke enjoys having a bet but says he doesn't want to change anything when Winx lines up in the 2018 Cox Plate.
"I don't bet on her – I never have, in fact I've never had one cent on her," he says.
"Some people might think it's got to do with her starting short odds, but it's got nothing to do with that.
"I just don't want to put the mocker on her.
"I owned a lot of horses before Winx came along and before her I never saw one of them win when I went to the races.
"She has changed a lot of things for me and I am always grateful.
"So I don't want to mock her by having a bet on her. I don't even look (at the odds)."
His walls are adorned with photos of every one of Winx wins, which doesn't leave much room for anything else but he's certain there'll be no trouble finding another spot for the great mare if victory comes along once more on Saturday.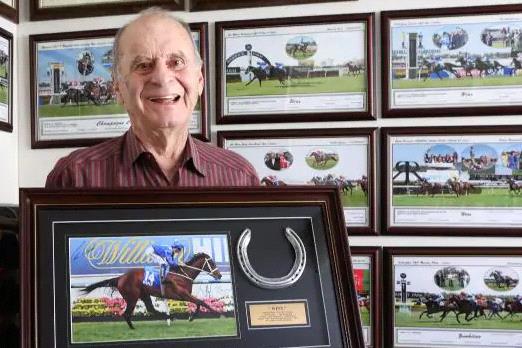 While Treweeke will be the best part of 1000km away in Sydney, more than 110 of his friends and family will fill a marquee at Moonee Valley on Cox Plate day.
And you can bet many of them will be wondering pretty much the same as the rest of the racing world, will she do it and win an unprecendented fourth Cox Plate.
Will the wonder mare race on for one final hurrah next autumn or will Waller and the owners make the snap decision to call curtains on her extraordinary career?
As one of the owners, Treweeke will have an important vote in Winx's future.
He reckons it's a fair bet she will be back for a final farewell campaign in the Sydney autumn.
That will be up to Chris (Waller) and Hugh (Bowman)," Treweeke says.
"But if you are asking me, yes, I'd like to see her race on for one more campaign."